TV
More than 260 channels,
an ultra-smart TV including,


Apple TV and the Salt TV app,




with multi-screen function!
TV
More than 260 channels,
an ultra-smart TV including,


Apple TV and the Salt TV app,




with multi-screen function!
Salt Home includes:
10 Gbit/s internet technology,
unlimited fixed telephony
and more than 260 TV channels.
39.95
for Salt Mobile
customers*
The welcome Voucher offer is valid until Monday!
Days
Hours
Minutes
Seconds
A huge selection of TV channels for the whole family.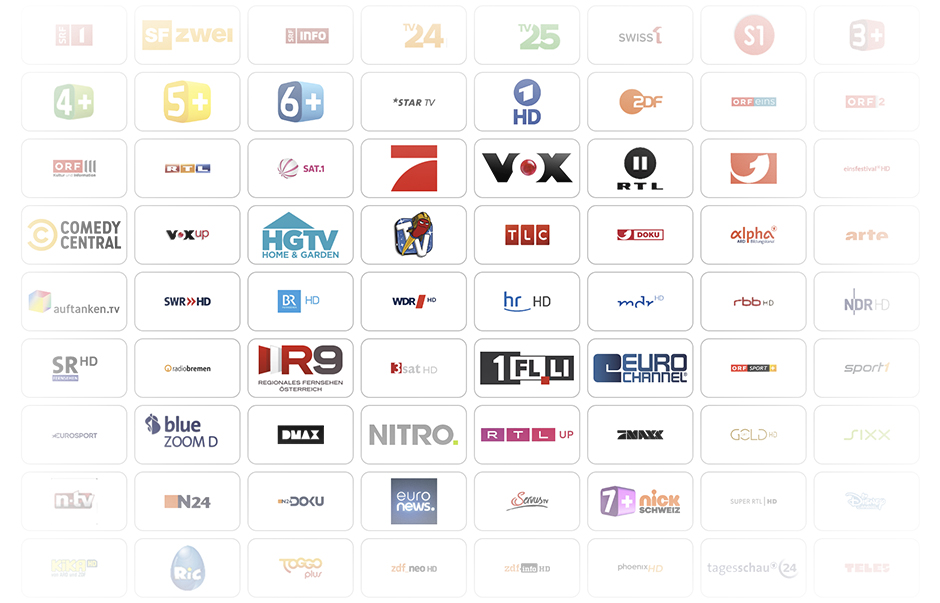 Our TV offer grants you access to a base package of more than 260 channels. Depending on the chosen language, you will be able to add Deutsch Exklusiv, Sky Sport & Sky Show, CANAL+ premium as well as attractive international packages. And all of that without any additional decoder! By personalising your subscriptions, you can get other packages, such as the Canal Plus Premium packages and international packages.
What are the benefits of adding premium packages to your offer?
For everyone, everywhere. Up to 5 screens simultaneously.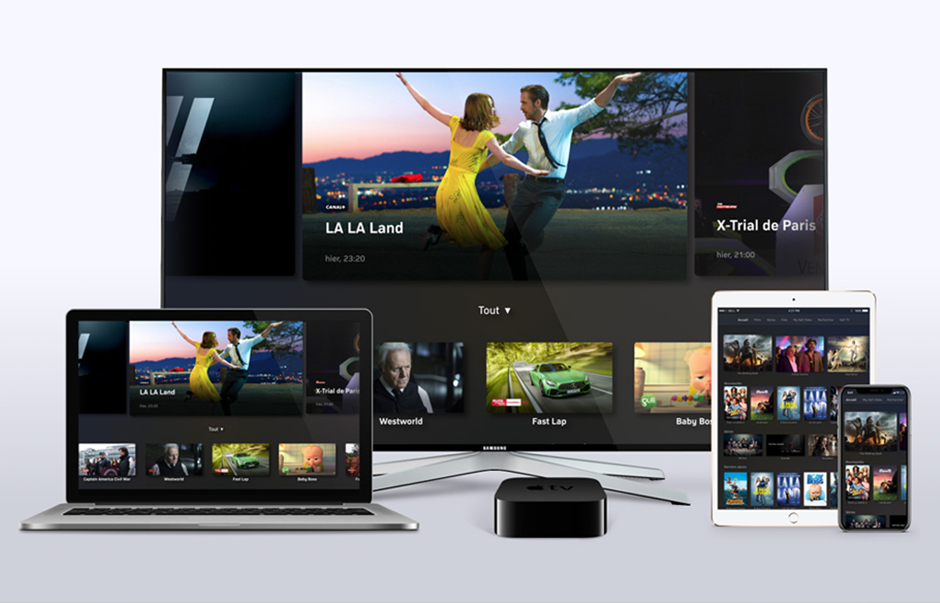 With the multi-screen function you can enjoy Salt TV on a maximum of 5 screens simultaneously. TV, PC, smartphone or tablet ... all at the same time.
You don't have to share the remote with your family any longer. Everyone can enjoy Salt TV at the same time, from any place. You can watch your favourite TV shows on your TV while your family watches their favourite movie or a sports match on their tablet or smartphone. Isn't it incredible? Salt Home offers something for everyone!
Benefits of using an Apple TV 4K for your channels.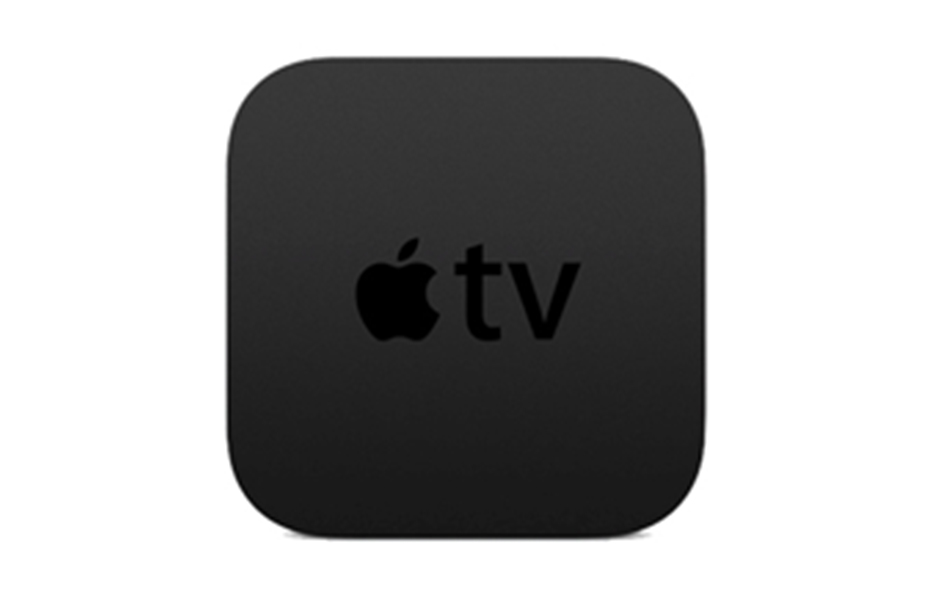 Apple's production quality and design
4K image resolution
Installation and use of the apps in the App Store
Share the screen of your iPhone or Mac directly
on your TV without cable.
TV Tips & Tricks.
Enrich your TV experience by customising the features of your Salt TV app and Apple TV.
Discover how to use your Apple TV Remote, create a list of your favourite TV channels, subscribe to new options, or reorganize your applications with the help of our video tutorials.
*TV activation fees CHF 98.95
Why
     Salt
Home?
Quality
Best universal provider in Switzerland.
Speed
Best performing fixed broadband internet access.
Service
First-Class Service.
Price
Best tariff for fixed broadband internet access (SIQT).