Sky Sport and Sky Show Entertainment Pass .
6 channels available on Salt TV: Sky Sport Top Event, Sky Sport Bundesliga, Sky Sport Tennis, Sky Sport Bundesliga UHD, Sky Sport F1, Sky Sport News. Access to Sky app included.
Linear channels in German, Sky Sport app service in German/French/English/Italian.
Sports competitions on Sky Sport
Activating Sky with Salt TV
Subscribe to Sky Show or Sky Sport directly on Salt TV.
You will receive the Sky logins to access the Sky app in the following days after your subscription.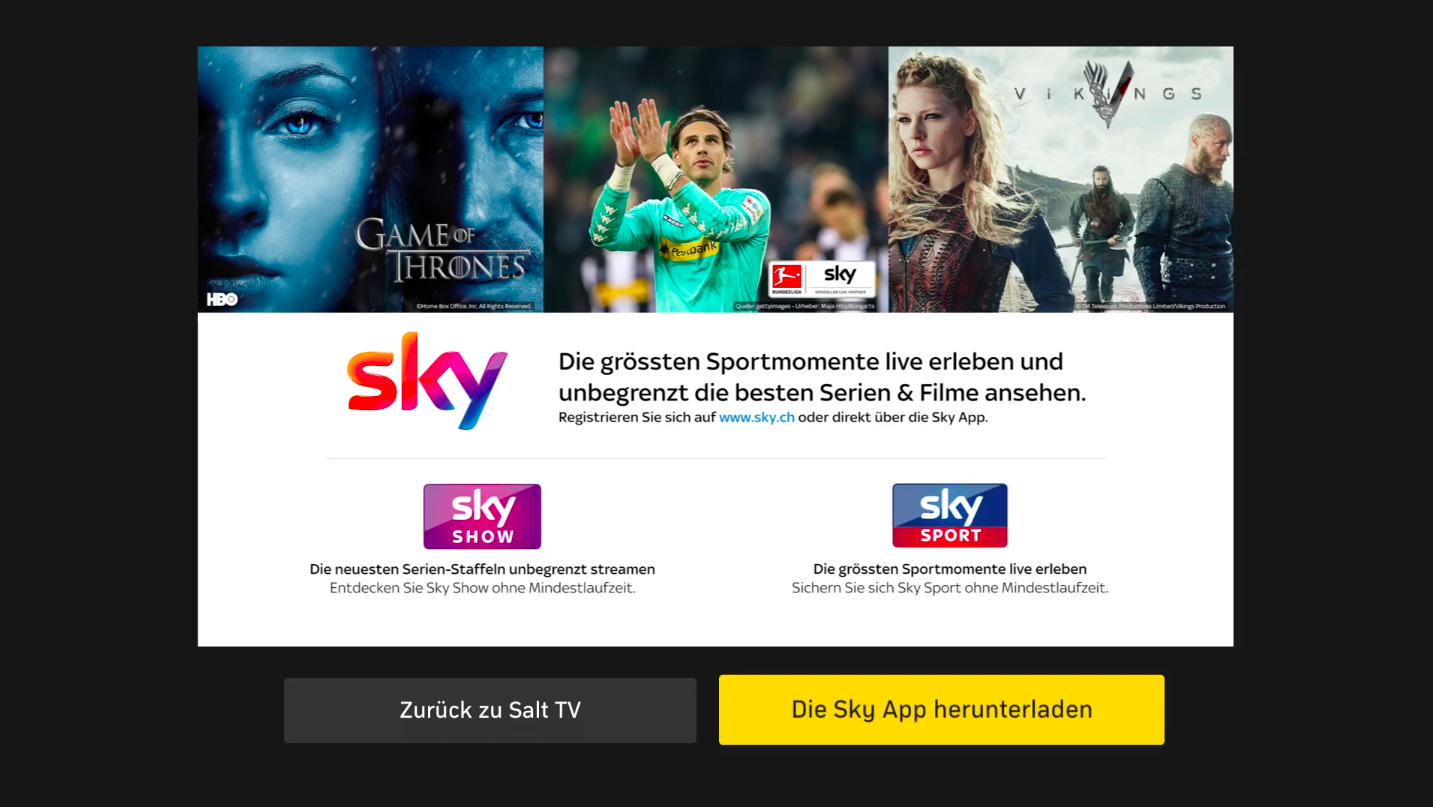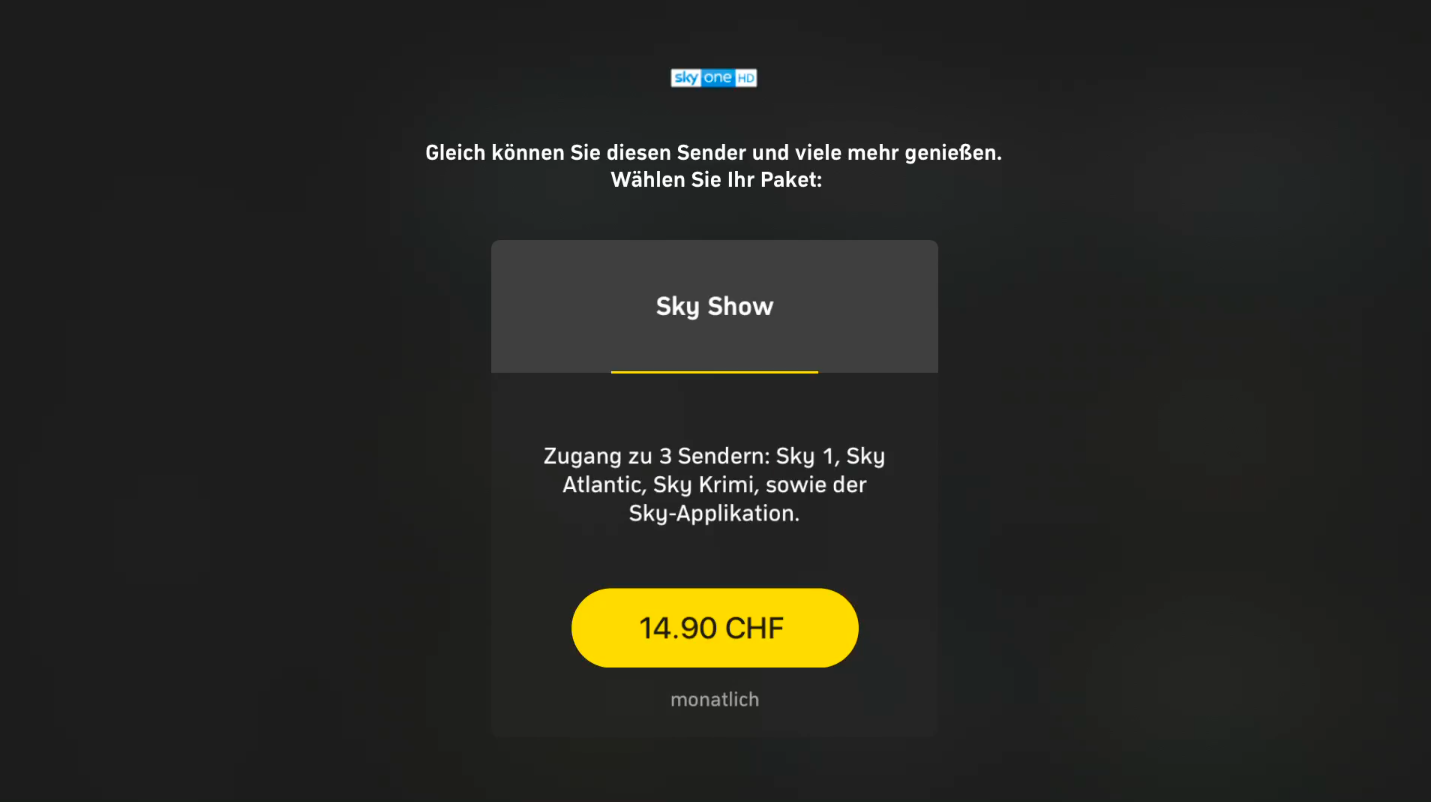 Why
     Salt
Home?
Quality
Best universal provider in Switzerland.
Speed
Best performing fixed broadband internet access
Service
First-class service hotline
Price
Best tariff for a fixed broadband internet access (SIQT)