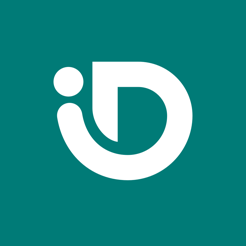 Mobile ID.
Easy and secured access to eBanking and online portals with your mobile phone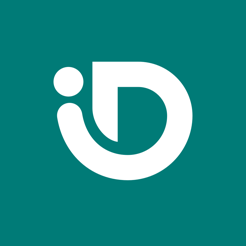 Mobile ID.
Easy and secured access to eBanking and online portals with your mobile phone
Secure authentication for everything.
This service allows you to log onto online or e-banking portals conveniently and securely, without additional hardware such as card readers or tokens. Mobile ID works with most mobile phones and operating systems and requires no additional apps or programs.

Free to use
Mobile ID is 100% free.
All you need is to have a Mobile ID compatible SIM card and to activate it.

Secure
Mobile ID unites physical and digital protection. It is one of the world's most secure two-phase authentication processes.

Convenient
Log in without additional auxiliary devices.
Thanks to Mobile ID, you only need your smartphone.
Most asked questions.
Does Mobile ID work with all SIM?
Mobile ID requires the use of the latest generation of Smart SIM, which you can order via Customer Care at 0800 700 700 or purchase at the nearest Salt Store. The Mobile ID SIM card costs CHF 59.-
Does Mobile ID work with any type of device (mobile phones / tablets)?
Mobile ID is embedded in the SIM card, not the mobile phone. When the user inserts the SIM card into a new mobile phone, Mobile ID is also automatically transferred.
We recommend using Mobile ID with mobile phones. Tablets do not always support receiving text messages, and this therefore hinders the activation and use of Mobile ID.
Is Mobile ID secure?
Your Mobile ID contains only a unique serial number. No personal data is stored on the certificate or made available in any other way.
Mobile ID is a secure means of authentication. It is based on certificates, so that the confidential key-data is carried by the SIM. Possession of the mobile phone or SIM and, at the same time, knowledge of the Mobile ID PIN, is a combination that guarantees a high level of security.
You yourself set your PIN when you activate Mobile ID. The Mobile ID PIN is stored only in the SIM and it not known to Salt. The Mobile ID PIN has 6 digits and is independent of your existing SIM PIN.
Is there a PUK for the Mobile ID PIN?
No. If you forget the Mobile ID PIN or it is blocked, you need to create a new PIN on the section "Activation or Reset Mobile ID" above.
Then you have to log on once to the portal of your service provider (e.g. e-banking) without Mobile ID and then associate your account with your new Mobile ID PIN code.
What do I have to do if I lose my mobile phone?
Immediately lock your SIM card. The fastest way to get there is through My Account. Your Mobile ID is then automatically locked as well.