Awards
Over the years, we have always offered you the best service quality possible. It turns out, hard work always pays out.
Our continuous efforts have been rewarded many times by multiple independent field experts. Your testimonials and those awards pushes us to always surpass ourselves for every service and product we propose.
From the fastest internet of Switzerland to our remote control for Salt TV, we stood out from the competitors in a lot of categories. You'll find more details about those awards down below.
Latest received award
Achiever of the Year
For the second year in a row, Salt obtained the score "very good" for its mobile network and was qualified as "Achiever of the Year" by an independent network test.
On April 8th, 2020, Germany's largest consumer portal CHIP and its network-testing partner NET CHECK published the results of their yearly mobile network test for Switzerland.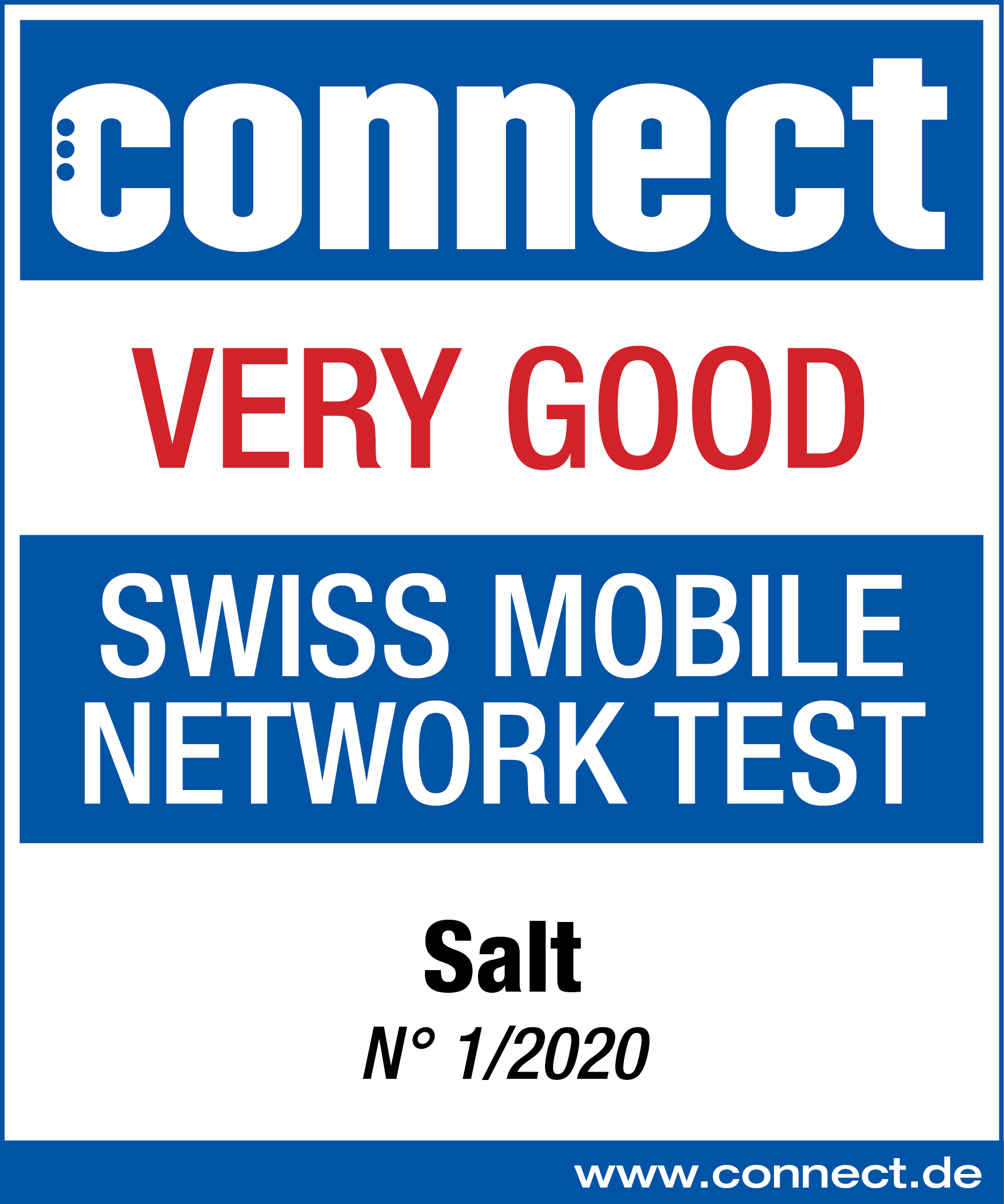 We are proud that our efforts to continuously improve the quality of our network are reflected in the test results. This ranking confirms our strategy of offering our customers a world-class network with the best value proposition on the Swiss market.
Pascal Grieder, CEO
All awards
Salt is transparent with you and will always show you what's really pertinent. That's why, hereafter, you can only see our awards concerning 2019 and 2020. If you want to know about our older awards, please click here.
Fastest internet
Among all providers, Salt offered the best down and upload speed for the second year in a row.
Best Broadband hotline
Salt became overall winner among Austria, Germany and Switzerland for the second year in a row.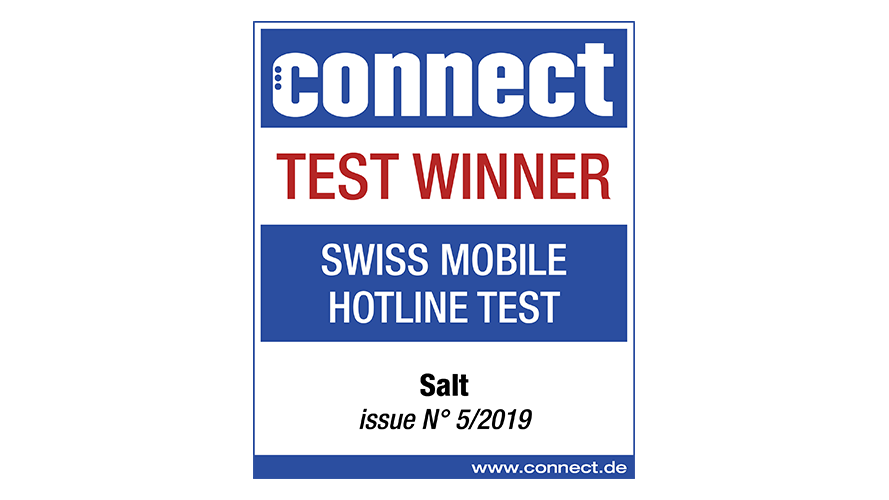 Best Hotline for Mobile
Salt ranked number one among Swiss mobile phone support hotlines.
Users testimonials ❤
We wouldn't be there and win all those awards without you. Salt is what it is thanks to our dear customers and we'll always be grateful for the love you send us every day!
My mobile plan through @SaltMobile_FR (on which I have a good discount) is unlimited data, roaming in Europe, etc... and with that plan, I could get unlimited 4g internet for chf10/month through a mobile modem. It's all I need and makes home internet super easy and fast.

— k (@misskate) May 3, 2020
Why
     Salt
Mobile?
Quality
Best universal provider in Switzerland.
Coverage
99.8 % 4G+ mobile network coverage in Switzerland.
Service
Best service hotline in Switzerland.
Price
Premium offers at the best price.