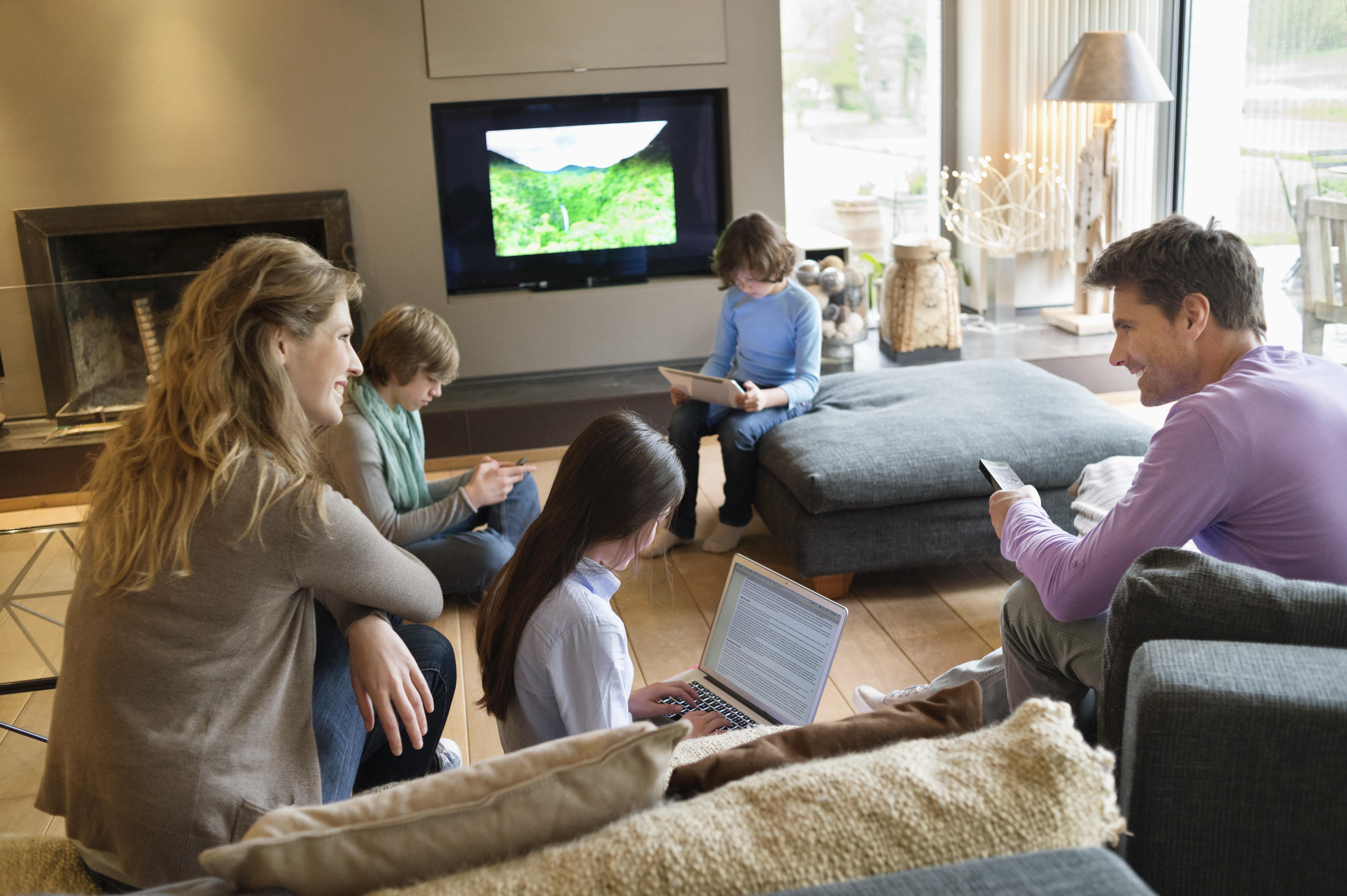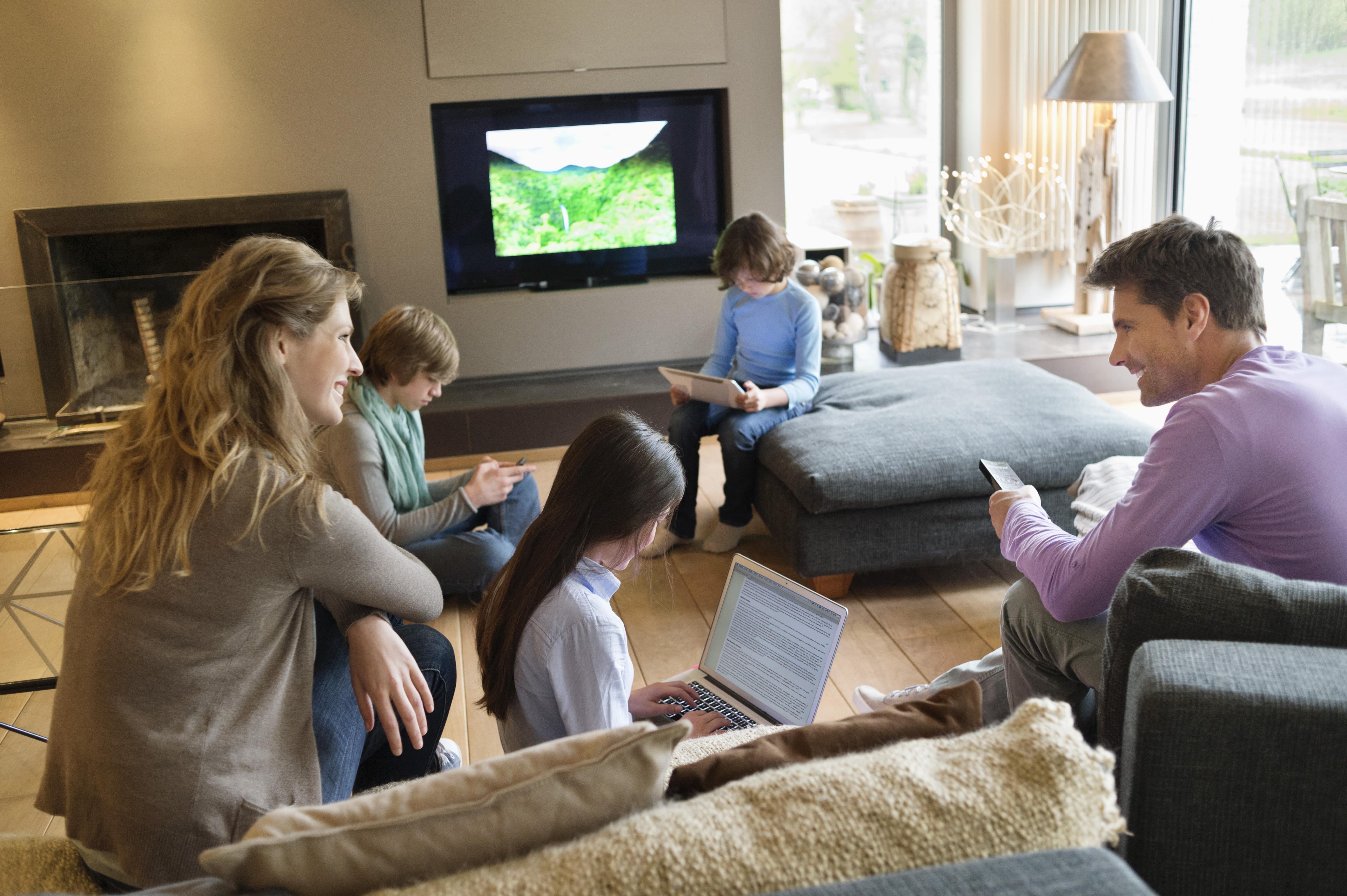 Family guide.
Make sure your children are using their mobile phones, smartphones, tablets, computers, laptops etc. in a safe way. Besides raising awareness about technical possibilities, it is crucial for you to guide your children through a safe usage. Even if you want to encourage your children's independence and respect their privacy, you are still responsible for them until their coming of age.
The Youth Media Protection sector initiative.
The main telecommunications service providers in Switzerland have imposed measures on themselves in order to contribute to youth media protection.
Rules for your children.
Salt encourages parents to advise their children:
To protect their mobile phones with a code unknown to anyone else.
Not to give their phone number to strangers.
To deactivate the Bluetooth and Wi-Fi functions if not used.
To use anonymous login names and long complex passwords (at least 8 characters) with a combination of letters, special characters and numbers. They should not share this data with anyone.
Not to share any personal information on social networks or blogs.
Not to reply to calls or SMS of any kind whenever they come from an unknown sender. They should send a "STOP" SMS to the sender if they wish not to receive this kind of message anymore.
Not to open any attachments or files coming from an unknown address.
To keep their phone's IMEI number safely at home, to prevent misuse in case the device is lost or stolen.
In case of harassment or should you receive unwanted messages, please contact us.
Show your interest.
Talk to your children, obtain information about how mobile phones work and what possibilities they offer. Monitor your children's phone use.
Keep up-to-date with new functionalities.
Define rules on how and how long your children should use their phones.
Talk to your children about their experiences. Listen to your children and reassure them. Make sure your children understand that they do not need to feel guilty if they have experienced disturbing or shocking content of any kind. Act if necessary.
Encourage your children to develop a critical way of thinking by teaching them not to believe everything they read or see.
Let your children take responsibility for their bills.
Make your mobile phone childproof by implementing restrictions, child safety programs, filter softwares etc.
Social networks and chatrooms.
Create ground rules of conduct. Urge your children:
To be careful while using social networks and chatrooms and not to share any personal information.
To understand that insults, defamation, harassment, etc. are also offences when they happen online.
To think twice before publishing personal information. To reflect on the consequences their postings could have on others. To never upload any photos or videos of others without permission.
To understand that all information published on the internet is accessible to the public and cannot always be deleted in the future.
To agree to be friends with people on the internet only if they know them in real life. Never to agree to meet someone they do not know.
To understand that being online is not everything in life and that there are other activities out there in the real world.
Contact us.
If you have questions or want to bar a value-added service, you can call our customer service: 0800 700 700. Furthermore, our youth media protection agents are always available for support and counselling: jugendmedienschutz@salt.ch.
More information.
We've listed a few resources about youth protection concerning the dangers of internet that you can find under "General advice". We're also showcasing two applications that are helpful as a parent to monitor your children activities on the internet, you will find them under "Protection software".