The management.
The company management board is composed of nine interdisciplinary profiles. Working tightly with all our employees, Salt managed to offer you quality driven services over the years and we will definitely continue to do so.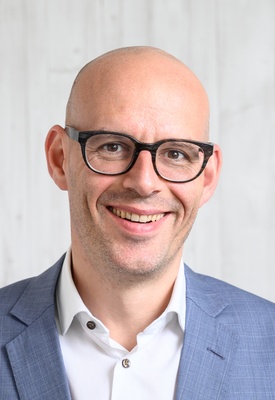 Pascal Grieder
Chief Executive Officer
Pascal Grieder joined Salt in 2018 from McKinsey where he was Managing Partner Digital McKinsey Switzerland. He has more than ten years of experience as a successful consultant for international telecommunication providers and holds a Doctor in Science from ETH Zurich.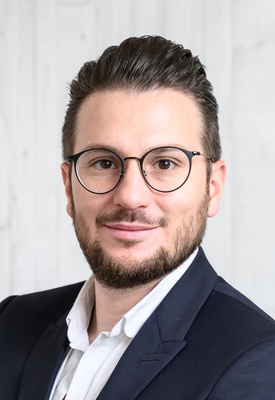 Franck Bernard
Chief Financial Officer
After spending seven years with KPMG in Financial Audit and in Transaction Services, Franck Bernard joined the company in 2013 and was appointed Head of Finance beginning 2016 and Chief Financial Officer in fall 2017. Franck holds a Maîtrise in Mechanics from Université Joseph Fourier as well a Master from ESC Clermont-Ferrand Business School. He also completed an MBA with Finance specialisation at Cleveland State University.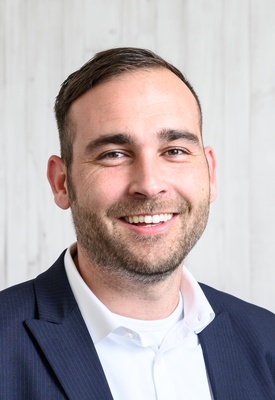 Lars Keller
Chief Sales Officer
Lars Keller joined Salt in Summer 2018. He has many years of experience in sales management in Switzerland, including positions as head of sales at Mobilezone AG and Zebra Fashion AG. He is also the founder of DC DressCode AG.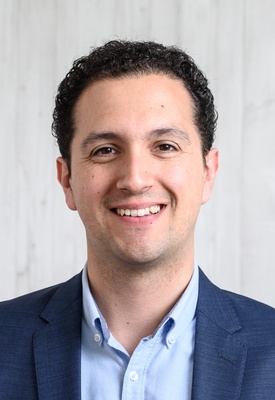 Stefano Orlando
Chief Customer Operations Officer
With Salt since 2010, Stefano Orlando has significantly contributed to the development of the customer service, first as Project manager, then as Manager of support teams. He holds a Master of Science (MSc) in Management from HEC Lausanne and Bocconi.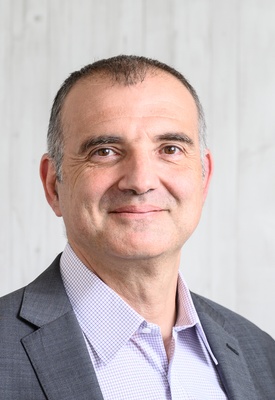 Eric Wolff
Chief Technology Officer
Eric Wolff joined Salt in Summer 2015 from SFR in France, where he was Network Operations Director for fixed and mobile activities. With 20 years of experience in the telco domain, he was previously a director at Carrier Network at Siemens and Nortel Networks. He is a graduate of the Ecole Supérieure d'Electronique de l'Ouest (ESEO).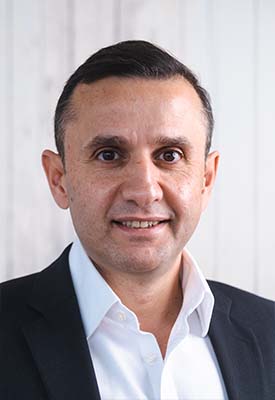 Atila Civelek
Chief Marketing Officer
Atila joined Salt in 2021 from LEBARA Mobile, where he led the Marketing team for Germany since 2019. He has a proven track-record in on- and offline marketing and a broad range of international experience in telecommunication including the Swiss market. He holds a Business degree in Strategic Marketing Management from the University of Applied Sciences of Dortmund, Germany.
Nina Hagmann
Chief Legal Officer
Nina Hagmann worked for several corporate law firms in Switzerland and the USA before joining Salt in November 2020. She is admitted to the bar in Switzerland and New York and holds a Master of Law from University of Fribourg, Switzerland, as well as an LL.M. from Columbia University, USA.
Christian Aveni
Chief Business Officer
Before joining Salt in early 2019, Christian Aveni previously held the Chief Operating Officer position at JDMT Medical Services AG after spending six years with Swisscom. Christian holds an Economiste d'entreprise ES diploma from ESECO Lausanne and EMBA Degree from Business School Lausanne.
Luis Hernandez
Chief Strategy and Business Development Officer
Luis Hernandez has been appointed Chief Strategy and Business Development Officer at Salt in June 2021. Having joined Salt from Deloitte in 2011, he has held various roles in the finance and strategy department and has been instrumental to the evolution of the company's strategy in recent years. He holds a Master's degree in Civil Engineering and a Master in Economics and Innovation Management from UPM (Universidad Politécnica de Madrid) as well as an Executive MBA of IE Business School in Madrid.