The best performing
fixed broadband internet
access in Switzerland.
Now even better
with the new
Fiber Box X6.
The best performing
fixed broadband internet
access in Switzerland.
The highest speeds through more
efficient use of the Wi-Fi.
10 Gbit/s
internet technology
Our high-speed internet offer
To understand why our internet offer is effectively the best performing fixed broadband internet access in Switzerland, let's first look at the pure technical characteristics of the internet box.
Exceptional bit rates
The Fiber Box X6 was designed to handle high fibre optic bit rates thanks to the 10 Gbit/s internet technology. To give you an idea of the speed this technology can reach, you should know that a traditional broadband ADSL offer can reach a maximum speed of 30 Mbit/s. To qualify as superfast broadband, it is therefore necessary to reach speeds of over 30 Mbit/s. With its 10 Gbit/s, our fibre optic solution thus outperforms these conventional standards, with 1 Mbit representing a thousandth of 1 Gbit!
Improved Wi-Fi
To take maximum advantage of this broadband connection, it is important to have the appropriate wireless internet connection. That's why we have equipped our box with ultra-high-speed Wi-Fi, certified Wi-Fi 6. Launched in 2019, this certification allows for improvements to wireless speed by 10 % compared to the previous Wi-Fi 5 certification. With Wi-Fi 6, you will also be able to connect to the internet over long ranges while saving energy.
Improved connectivity
Of course, you can also enjoy fibre with a wired connection. The box features a 10 Gbit/s Ethernet port to support the high bit rate. It also has four other 1 Gbit/s Ethernet ports, which is more than enough to watch videos in HD quality while downloading at high speed.
Good to know: a good connection is a must-have for gamers!
By choosing an efficient and fast box, you will enjoy the best possible gaming experience. With Salt, you will get ultra-fast internet to download torrents, and most importantly, a latency-free connection to optimize your performances in multiplayer mode.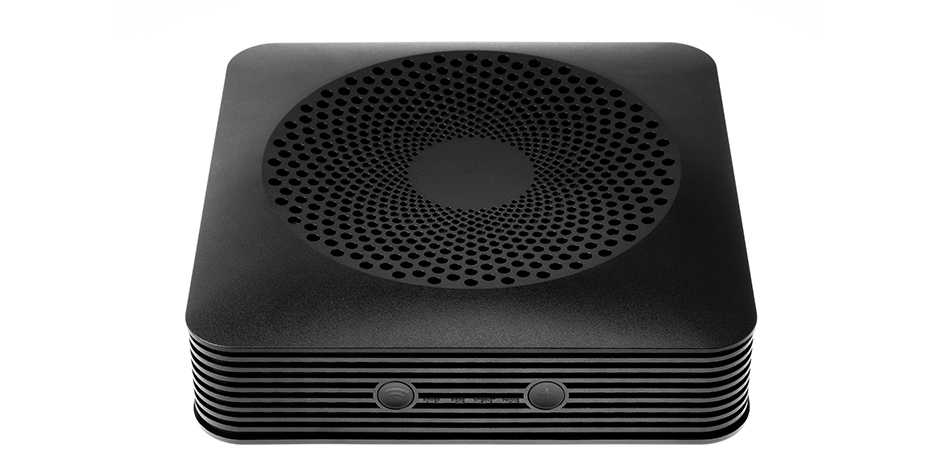 Eco-friendly
The new Fiber Box X6 has been specially designed to reduce its carbon footprint. Among other innovations, recycled plastic, which decreases the weight of the device, and FSC (Forest Stewardship Council) certified packaging are now used. The power efficiency has also been improved. The product's carbon footprint over its life cycle has been reduced by 21%, a value verified by Bureau Veritas as part of the Bureau Veritas Footprint Progress® certification awarded to eco-designed products.
Refreshed design, convenience and simplicity of use
The design of the box has been completely revised and comes with a reduced size and black casing. The elegant colour is discreet and fits the design of any living room. Very silent when it's on, it only uses the natural airflow to cooldown. The set-up is extremely simple with a proven plug & play experience.
Interested in the latest Wi-Fi 6 technology?
Call 0800 700 500 and we will swap your Fiber Box for CHF 99.95
Unboxing of the Fiber Box X6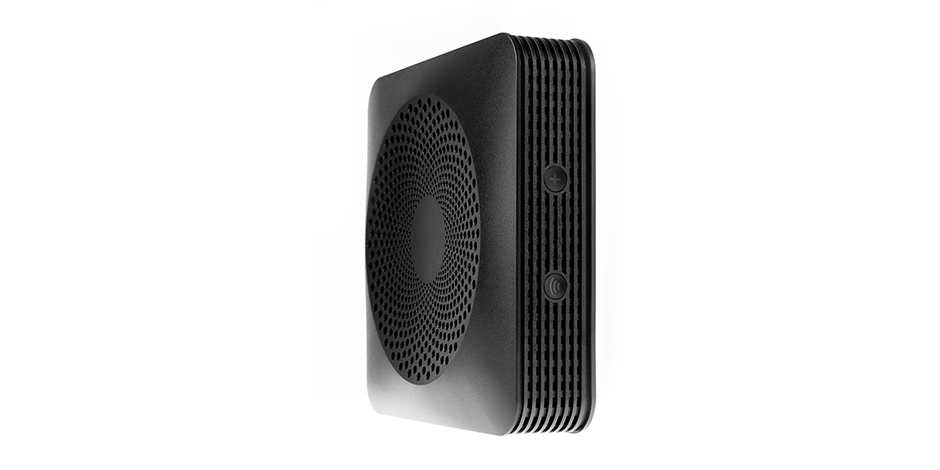 Fiber Box X6 specifications
Superfast Wi-Fi with the latest Wi-Fi 6 certification: 2.4 + 5 GHz
Suitable for internet speeds of up to 10 Gbit/s
Ethernet port: 1 × 10 Gbit/s and 4 × 1 Gbit/s
Integrated DECT base station for 5 HD telephones and 2 telephone ports
Guest Wi-Fi and Parental control function
Power savings features
Eco design (recycled plastic casing, FSC documentation and vegetable-based ink packaging) – Bureau Veritas Footprint Progress® certification