Choose your subscription.
Choose the subscription that fits your needs. From mobile to surf only, we have the perfect plan for you.
The latest smartphones at the best price.
A wide range of smartphones to help you make the most of your mobile subscription.
The best combo deals with "Surf".
Get a new laptop or iPad, and surf 4G / 5G with a Surf subscription.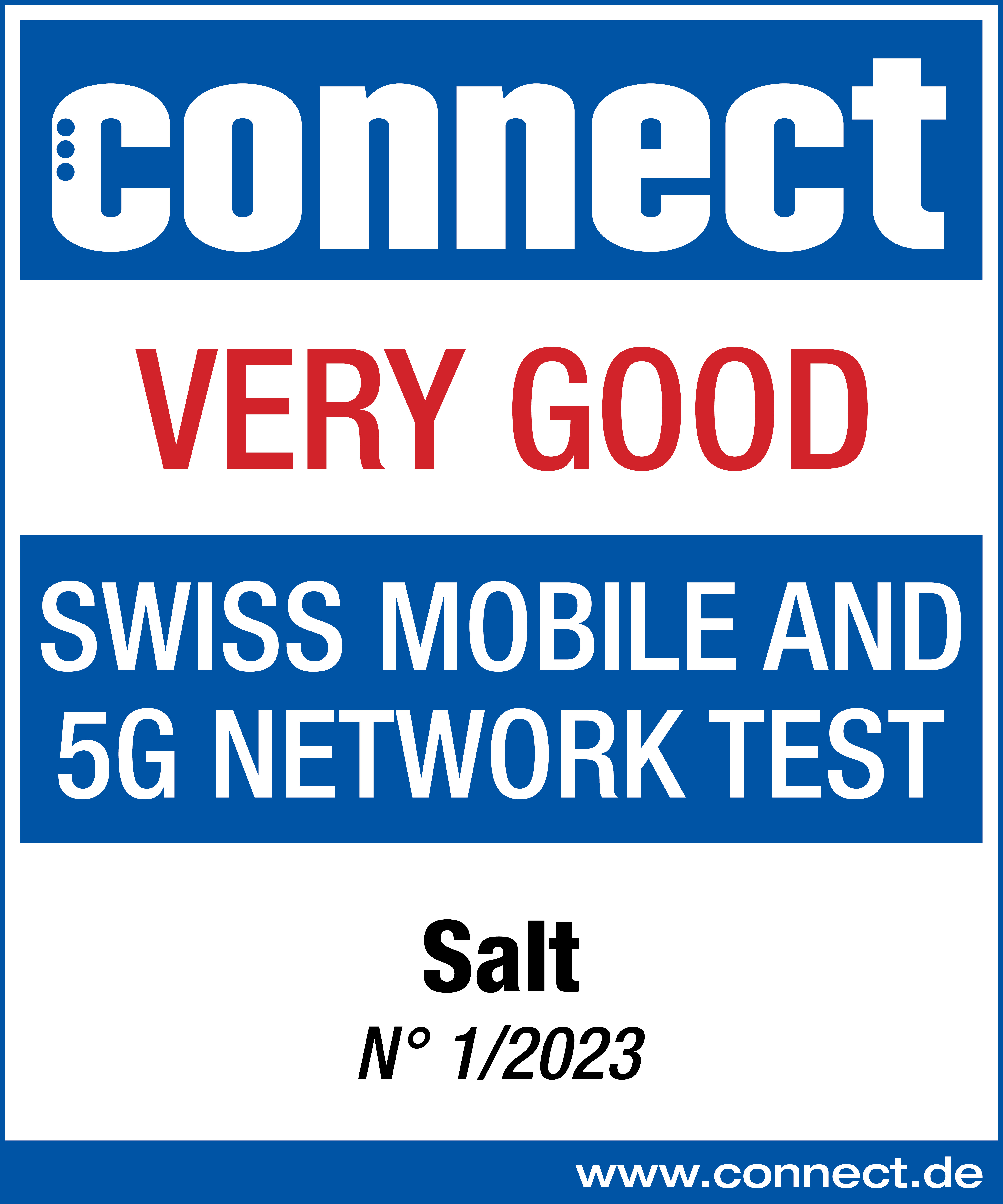 The 2022 result marks the highest test score Salt has ever achieved.
Why
     Salt
Mobile?
Quality
Best universal provider in Switzerland.
Coverage
99.9 % 4G+ mobile network coverage in Switzerland.
Service
Best service hotline in Switzerland.
Price
Premium offers at the best price.