Our best subscriptions.
Choose your subscription and save now.
Find all subscriptions portfolio here.
The latest smartphones at our best price.
A wide range of smartphones to help you make the most of your mobile subscription.
Innovation and style on your wrist.
Explore our diverse range of watches for all your family.
Our best combo deals with "Surf".
Get a new laptop or iPad, and surf 4G / 5G with a Surf subscription.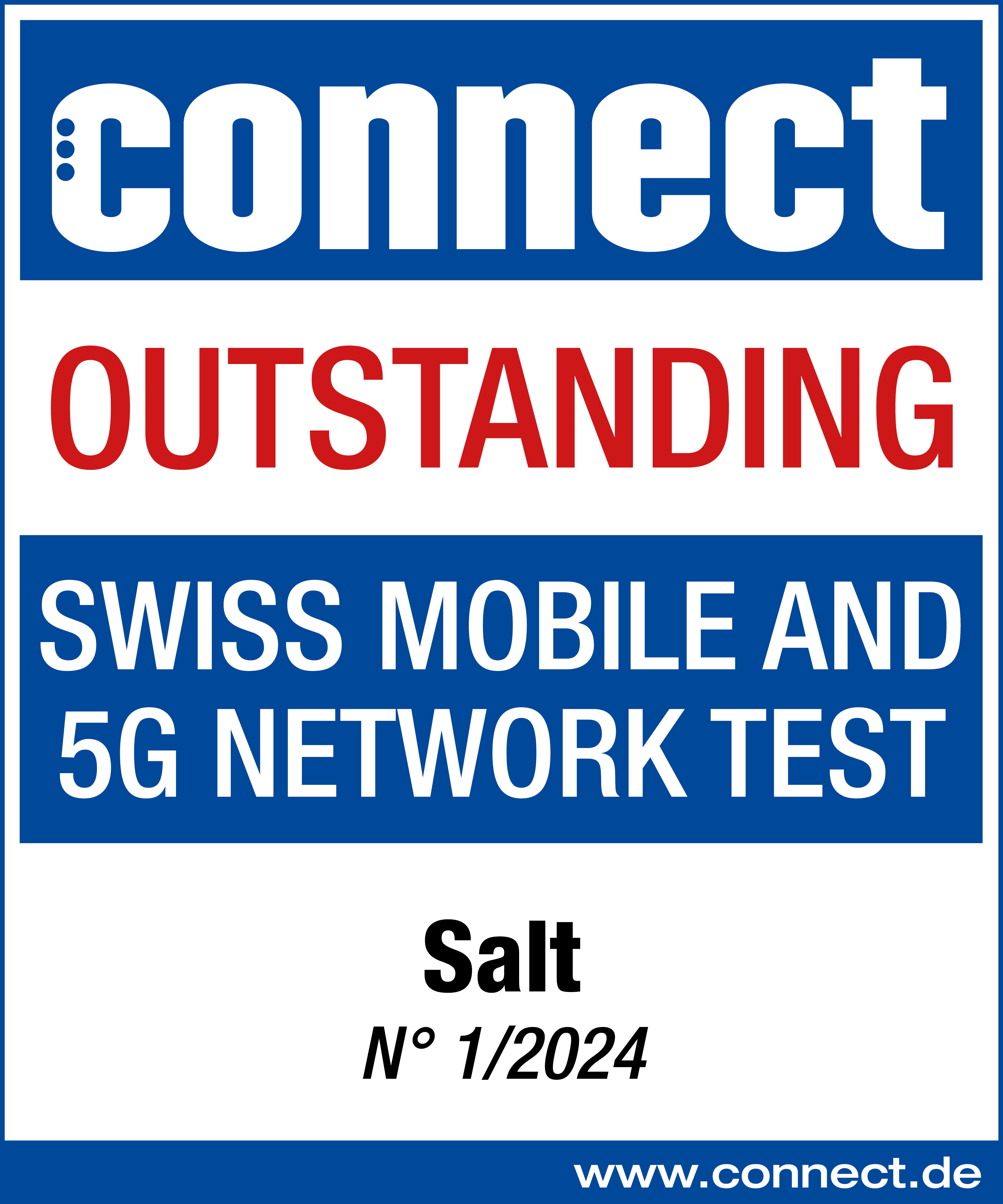 The 2024 result marks the highest test score Salt has ever achieved.
Why
     Salt
Mobile?
Quality
Best universal provider in Switzerland.
Coverage
99.9% coverage of the swiss population.
Service
First-Class Service.
Price
Premium offers at our best price.