The Salt Home offer includes:
Our cheapest offer with the best performances!
From CHF 39.95*/month only, Salt Home offers the best performing fixed broadband internet access, more than 260 channels, a dedicated TV app, Apple TV, as well as unlimited calls to fixed and mobile networks in Switzerland.
Benefit from Salt Home at our best price of CHF 39.95
Don't miss out: customers who already own a Salt mobile subscription* will receive a discount of CHF 10.-/month for an undetermined amount of time. If you subscribe to Salt Home in our online shop, the discount will be applied directly after entering your Salt mobile number. Should you decide to get a mobile subscription with us at a later date, you can activate it directly in your Salt Home customer account.
Equipment you will receive:
The bundle comprising the Fiber Box and the Apple TV includes the latest technology on the market: Wi-Fi 6 for optimum speed, a 4K image resolution for maximum image quality, etc. Apple TV is also included when you choose a TV package (French, German or Italian).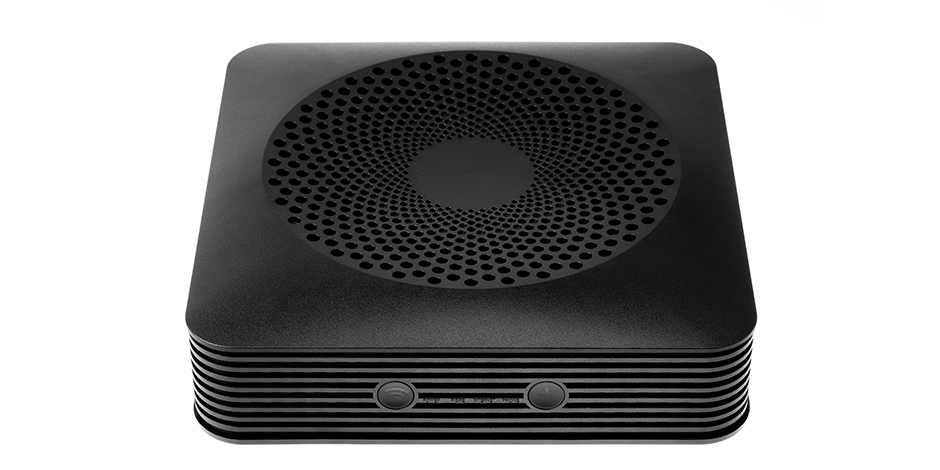 The Fiber Box X6 (including the latest Wi-Fi standard).
A power cable and a 5 m fiber-optic cable.
An Apple TV 4K (this allows you to benefit from a TV connected to the internet and from the entire Apple app universe directly in your living room).
A tactile remote developed by Apple
Your home is not connected to optical fiber? You can still enjoy Salt Home.
Unfortunately, such a speed requires an infrastructure of the latest generation. Therefore, not all addresses are connected to this new network. We do everything we can to deploy it as soon as possible in Switzerland, but it takes some time.
To allow you to enjoy Salt Home even without a fiber optic connection, we have designed an alternative product: the Gigabox.
Thanks to 5G technology, the Gigabox allows you to enjoy Salt Home's Internet and TV services while waiting for the optical fiber to arrive at your home.
Let's celebrate 5 years of Salt Home and 200'000 loyal customers.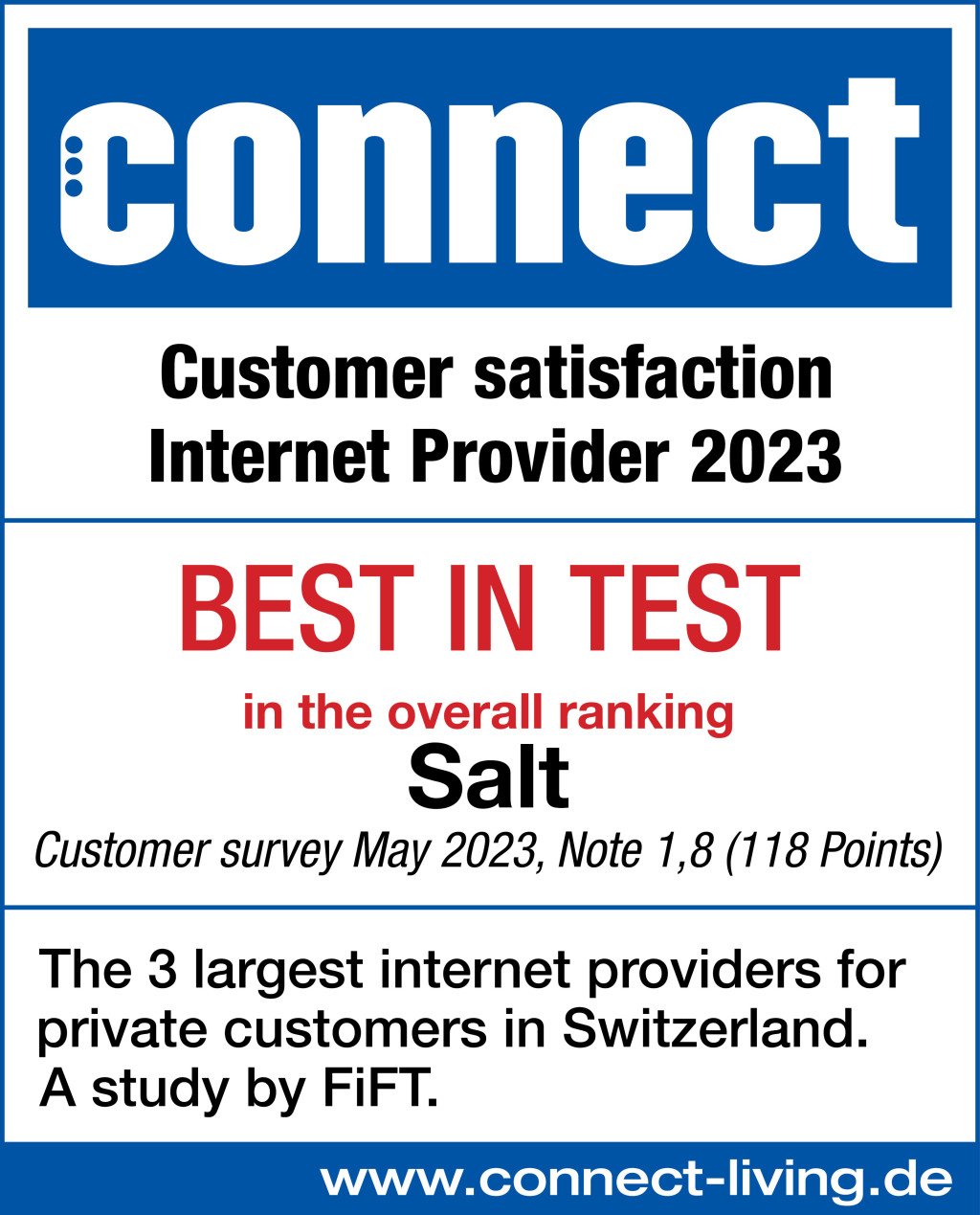 Salt has been named the best broadband provider in Switzerland in the latest connect customer survey. Salt Home outperformed its competitors thanks to its high-quality customer service and value-for-money offer. Salt has committed to maintaining Salt Home's current price of CHF 39.95* until 2026.
We are improving continuously for you.
*Offer subject to eventual extension and valid for a new Salt Home subscription in a Salt Store, under salt.ch/home/ or when calling 0800 780 80
*Offer valid when purchaising a new Salt Home subscription in a Salt Store, online at salt.ch//home/ or by phone on 0800 780 800 until 05.06.2023. Without mobile subscription and with Salt Prepay, Start Max, Swiss 10GB and Surf : CHF 49.95/month.
Activation fees : CHF 99.95. The recurring subscription fee is offered for the month of activation and the following 3 months, plus 500 additional TV recordings are available on Salt TV.
Best performing broadband internet access according to independent nPerf test 2022. Best price according to SIQT test 2022.
Why
     Salt
Home?
Quality
Best universal provider in Switzerland.
Speed
Best performing fixed broadband internet access.
Service
First-Class Service.
Price
Best tariff for fixed broadband internet access (SIQT).