Unique in Switzerland.
From just 39.95 * CHF/month, Salt Home offers you the fastest internet connection, a fully dedicated TV interface with an Apple TV and more than 260 channels, as well as unlimited calls to fixed and mobile networks in Switzerland.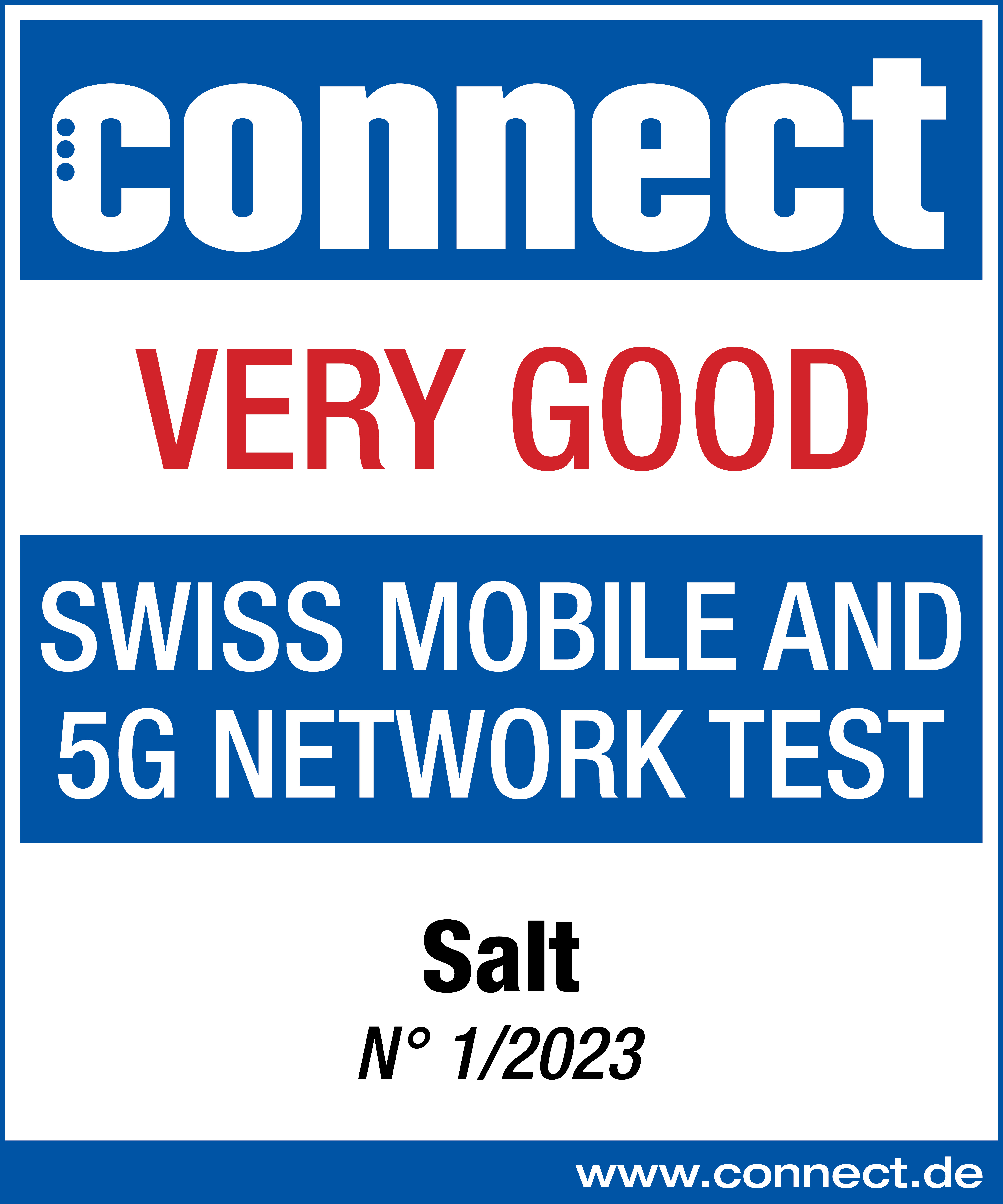 The 2022 result marks the highest test score Salt has ever achieved.
*Offer valid for a new Salt Home subscription in a Salt Store, under salt.ch/home/ or when calling 0800 780 800.
With Salt PrePay, Start, Start Max, Basic and Surf CHF 49.95/month. Activation fees: CHF 99.95. According to the 2021 ranking of the nPerf speed test for Swiss fixed networks.
State-of-the-Art Network & Customer Service.
Why
     Salt
Home?
Quality
Best universal provider in Switzerland.
Speed
Best performing fixed broadband internet access
Service
First-class service hotline
Price
Best tariff for a fixed broadband internet access (SIQT)