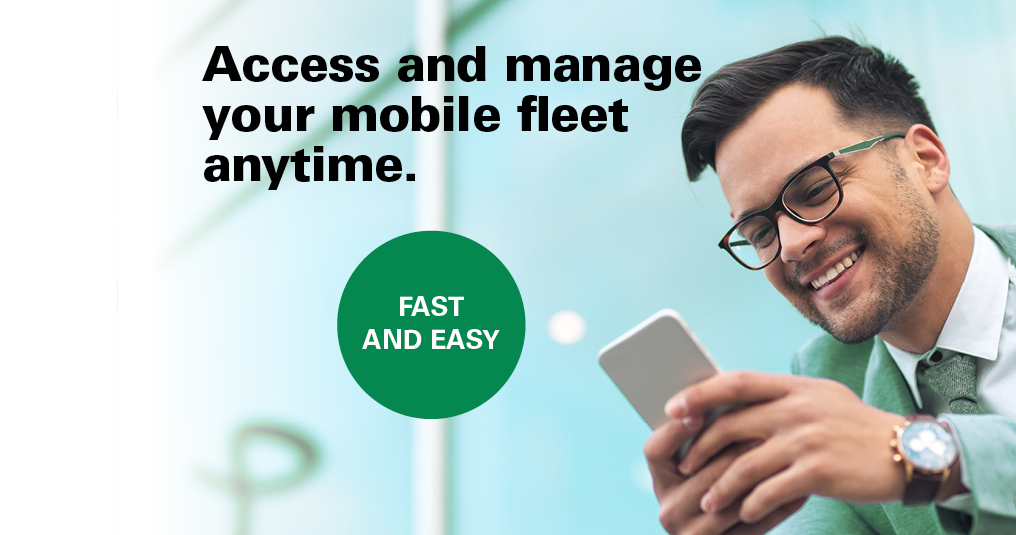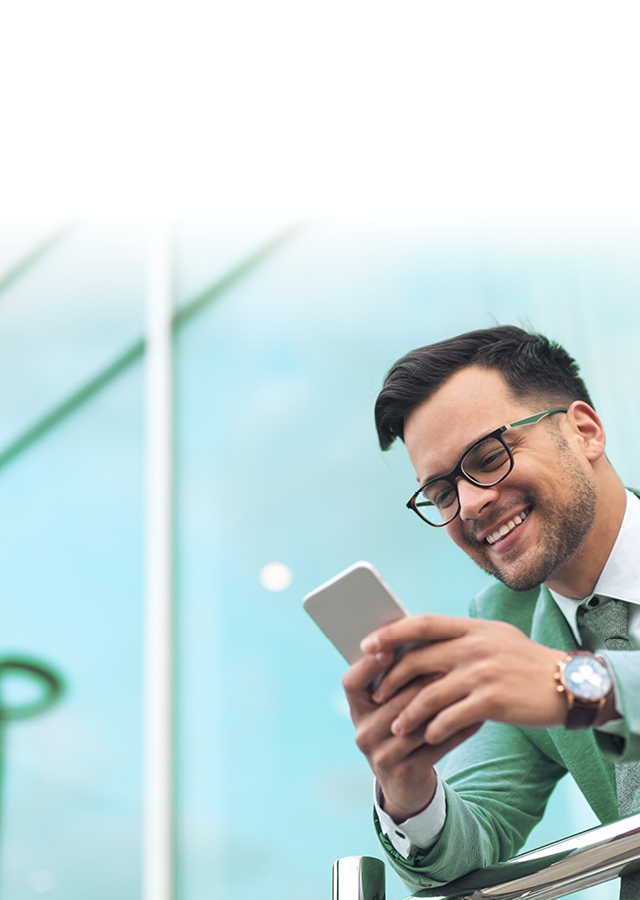 My Business Account, the portal for professionals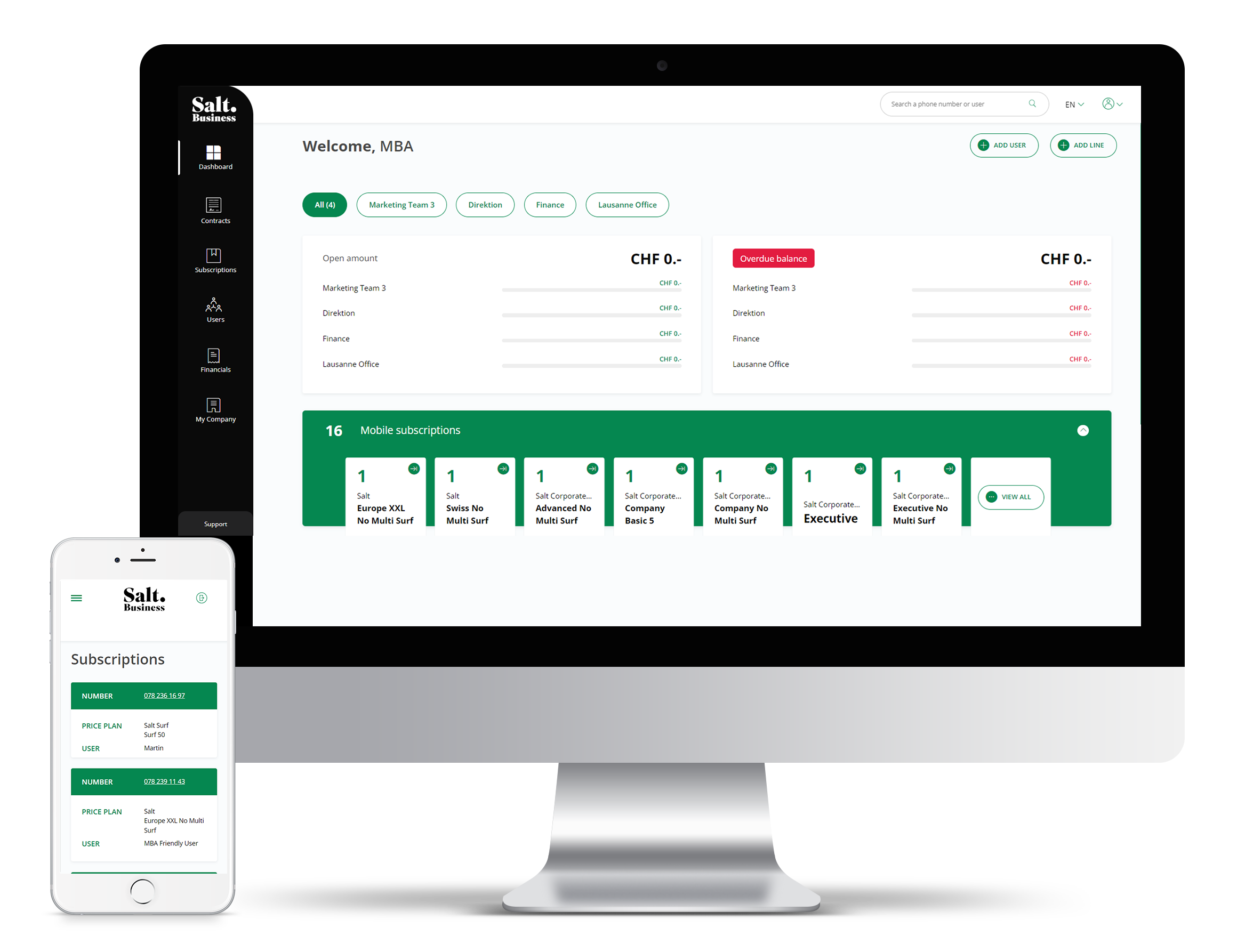 Manage your company's subscriptions in just a few clicks.
Manage all your company's lines, services and options easily.
Control your invoices and employee usage.
Access your portal from your mobile phone or computer.
Manage the rights and profiles of all your lines.
Managing your users
Apply mass changes in one click
Define the profiles and rights of your employees yourself
Manage the access rights to the portal
Management of
your subscriptions
Apply mass changes in one click
Manage all your services and options
Uses, rates and configuration
Comfortable
Access all your company's information in one click
Reporting on your billing accounts and invoices
Information and management of your contacts
Bundle your subscription with our offers dedicated to Professionals
Why
     Salt
Business?
Quality
Best universal provider in Switzerland.
Coverage
99.9 % 4G+ mobile network coverage in Switzerland.
Service
Best service hotline in Switzerland.
Price
Premium offers at the best price.